1, dongguan city, 2016 annual work summary meeting on January 6, 2017 in dongguan city council building main smooth convening meeting, city leaders to tax one hundred million yuan of above 94 companies made the notification, recognition, we stand out in the dozens of businesses, has won the "2016 - degree tax outstanding contribution award", which is built on CDH paper 2016 results certainly, the New Year, we continue to make "green building CDH, environmental protection and efficient products, with you and win-win" the management idea in the first place, hardworking and enterprising, more on a new step, makes a bigger contribution for dongguan economic construction!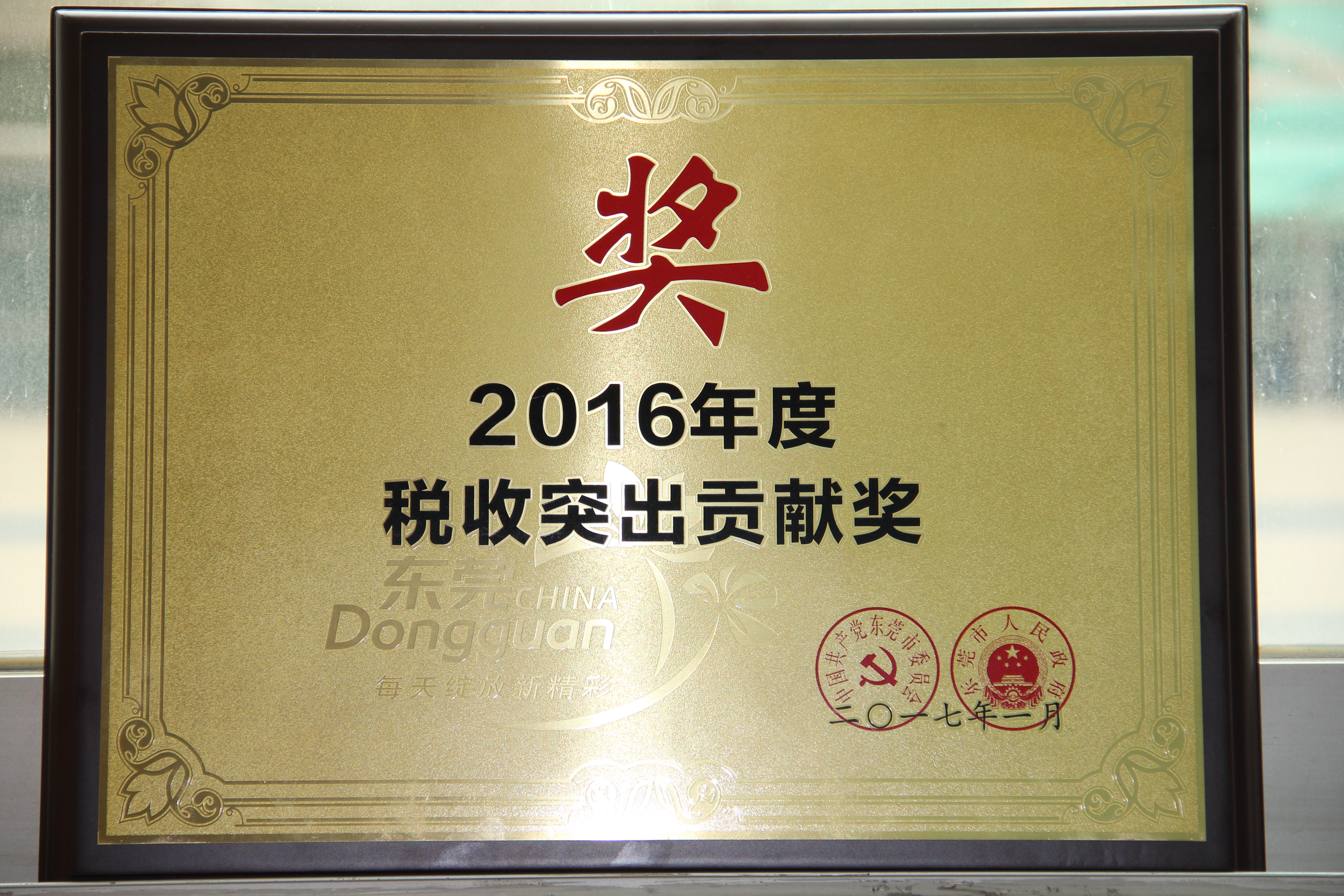 2, on January 18, in the afternoon, we held in the meeting room on the sixth floor, 2016 annual summary meeting, chairman and general manager Mr Li Guihua, vice chairman Mr Li Huixian, deputy general manager Mr Chen bo, Mr Li product love Mr, Mr Qing, Mr Li Zhiji serpentine, star, chief financial officer Mr Ming-wei liu attended the meeting.During the meeting, each department manager in 2016, the department work is summarized and reported on the 2017 work plan, made an important speech, the chairman and vice chairman of CDH paper of 2016 years of working in the end, 2017, full of hope and challenge we face on the blade and, after a brilliant.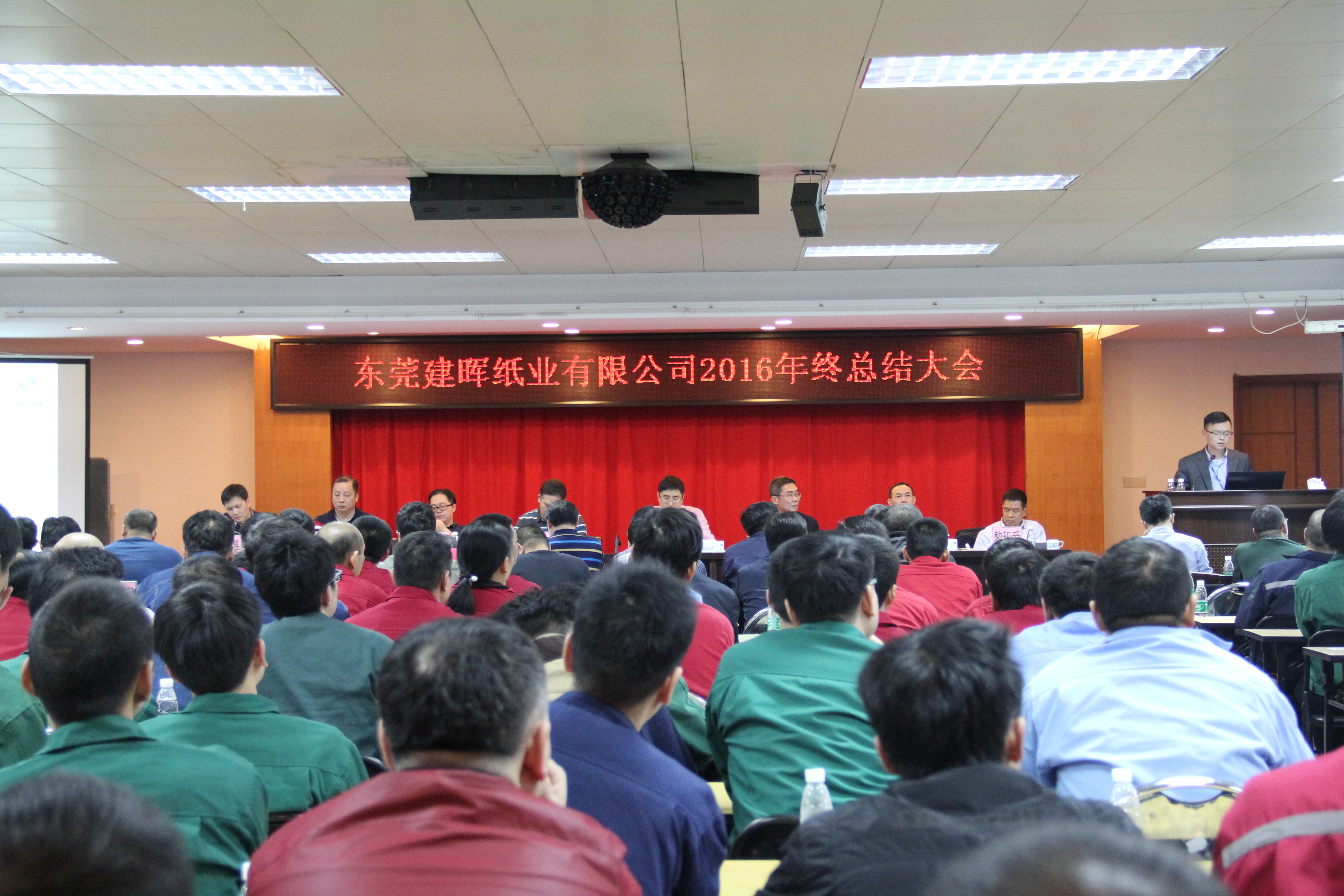 3, by guangdong manufacturing industry association and the council for the promotion of industrial development of guangdong province jointly organized the "2017 manufacturing brand promotion action launch ceremony of guangdong province and guangdong province manufacturing supply side structural reform summit" and "2017 manufacturing industry association of guangdong province, the industrial development promotion association annual Spring Festival" was held in guangzhou dong fang hotel.At the launch ceremony of the brand operation, summit theme, and published the feat manufacturing enterprises in guangdong province, meritorious entrepreneurs, outstanding brand enterprise award list.Our company has won the "2016 annual feat manufacturing enterprise of guangdong province"
4, people often spring to early, lion dance, a year, in early February 6, 2017, 10, built across paper drums xuan day, beaming, lion dance in winter jasmine, open, built across one exhibition hope!And wish to support care about our society people from all walks of life in the New Year work smoothly, all.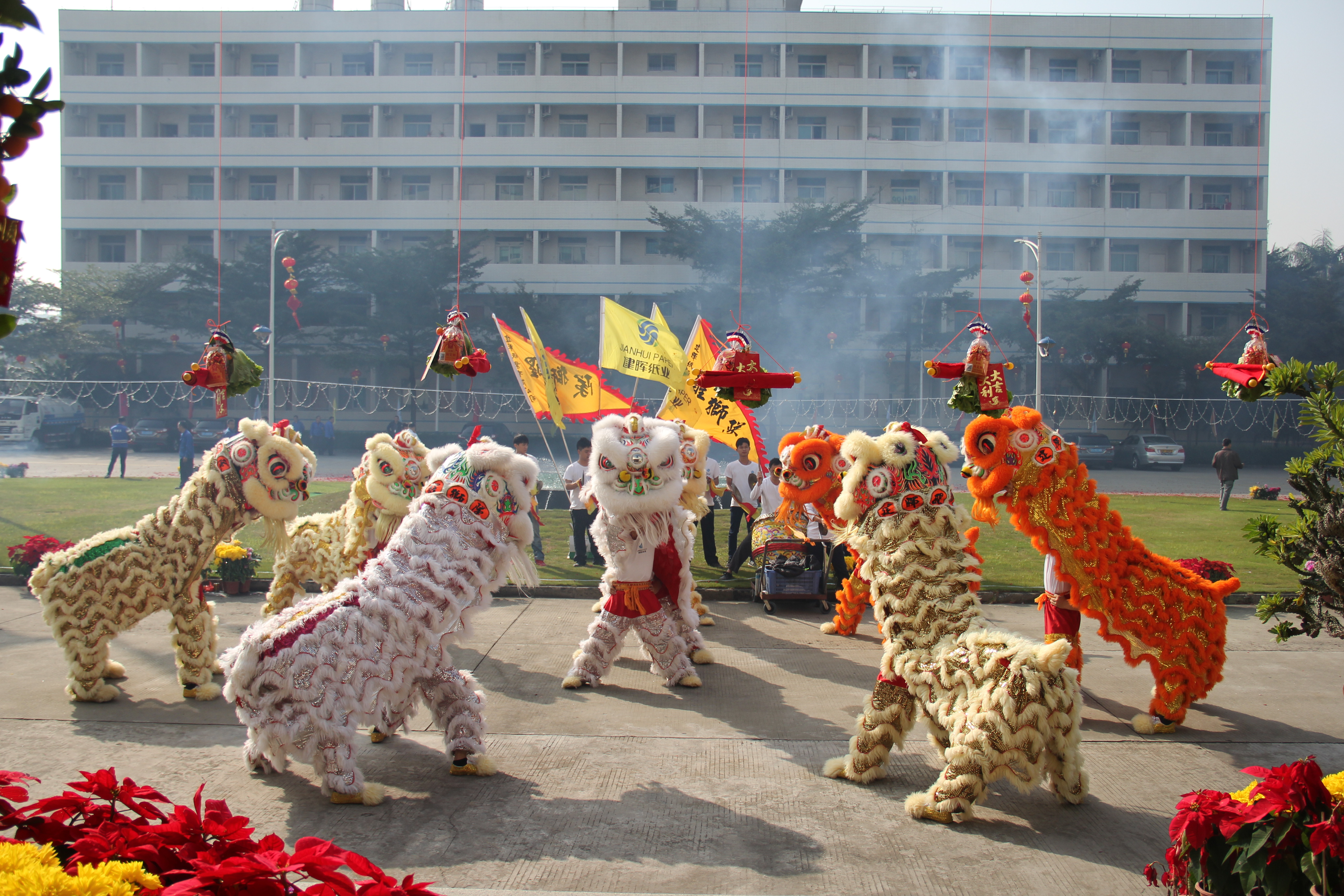 5, because the service life of the air preheater, air leakage is serious, affect the boiler load and the influence dedusting and desulfurization facilities safe and economic operation of colleges and universities, the dynamics, to replace # 4 boiler air preheater.Change after steam can reduce power consumption, reduce factory with 21000 KWH each day, ensure high load of boiler operation, meet the paper machine production, project on February 18, completed and put into operation.
6, in response to a national "energy saving, consumption reduction, reduction" policy, the second phase of the production department 2017 combined with the actual situation, vigorously water-saving reform, the core layer clear filtrate after air-flotation improve water quality for the bottom heat dispersion dilute the thick water, used in the second phase of paper machine surface nets and composite roller of high pressure water spray, etc.Instead of paper machine equipment cooling water circulating water.Toilet flushing water instead of water reuse, satisfy the need of the equipment and meet the technological requirements, reduce water consumption, tons of paper modified save water about 3.4 million tons a year.
7, care for female employees, to greet the arrival of the 38 women's days, our company in living areas basketball court held in March 7 women's sports.In addition to the tug of war competition, kicking shuttlecock, rope skipping, strength and personal bout go hula hoop and so on, the game ended in laughter.
8, on March 14, in order to further promote and implement the huang chung village self-governance of the enterprise production safety, fire safety work, ensure that enterprises of production safety within their respective jurisdictions, in line with the study and communication with each other, learn the advanced management methods, huang chung village appoint secretary Li Xikang invited the central scroll town fire brigade management department leadership, and organize the village two committees cadres, cadres from the corporate vice President level change above and related personnel of about 60 people to built across paper, paper, silver state built birch paper, jinzhou paper to check each other to learn.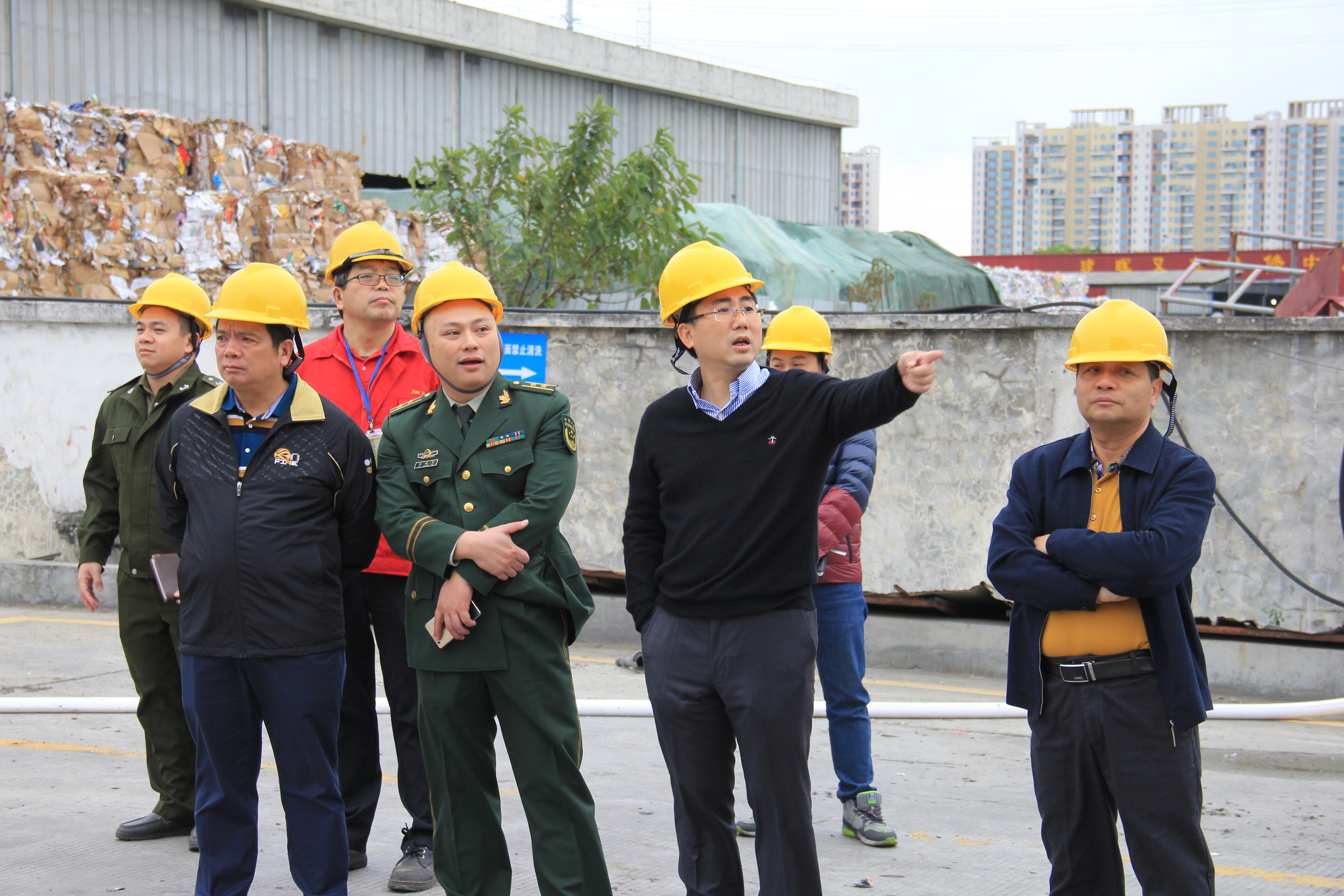 9,On March 15, we combined the central scroll pioneer worker service center hosted the "dongguan city federation of trade unions, dongguan city association of mental health in the heart health lecture into the enterprise activities" was held in our company, activity invited Fan Zhaolan associate professor to visit our company, dongguan city mental health association of grass-roots management personnel in a special "lecture of communication and management of mental health".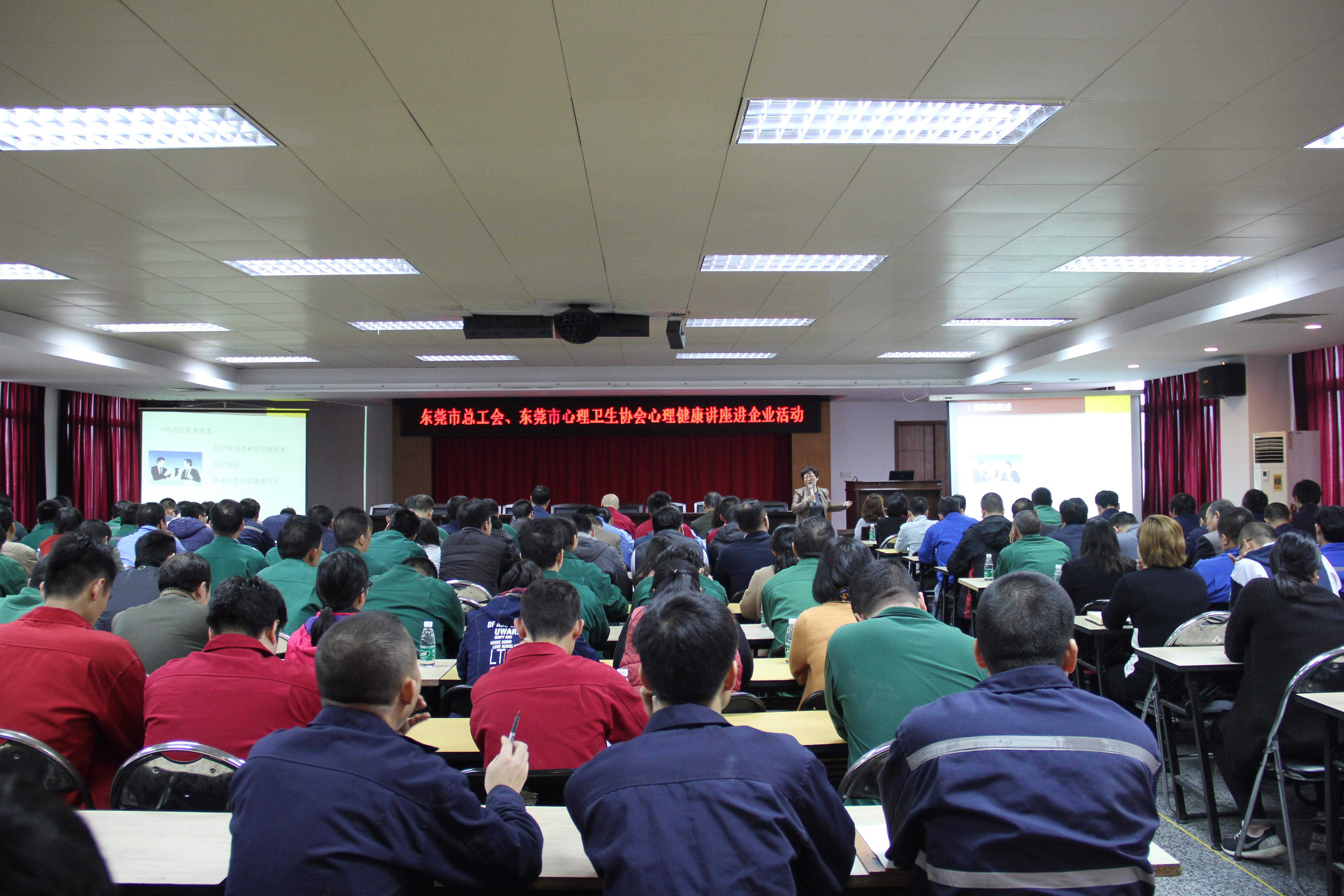 10, in order to guarantee the health and safety of the employees, eliminate occupational hazards, prevent the happening of the occupational disease, we according to the law of the People's Republic of China on the prevention and control of occupational diseases and the requirement of laws and regulations, and combining with the characteristics of the actual production of the company and in 2017 on March 21, 22, 23, more than 20 special hospital of dongguan MCL kornhill paramedics arrived at "home" for our frontline staff of about 440 occupational health examination.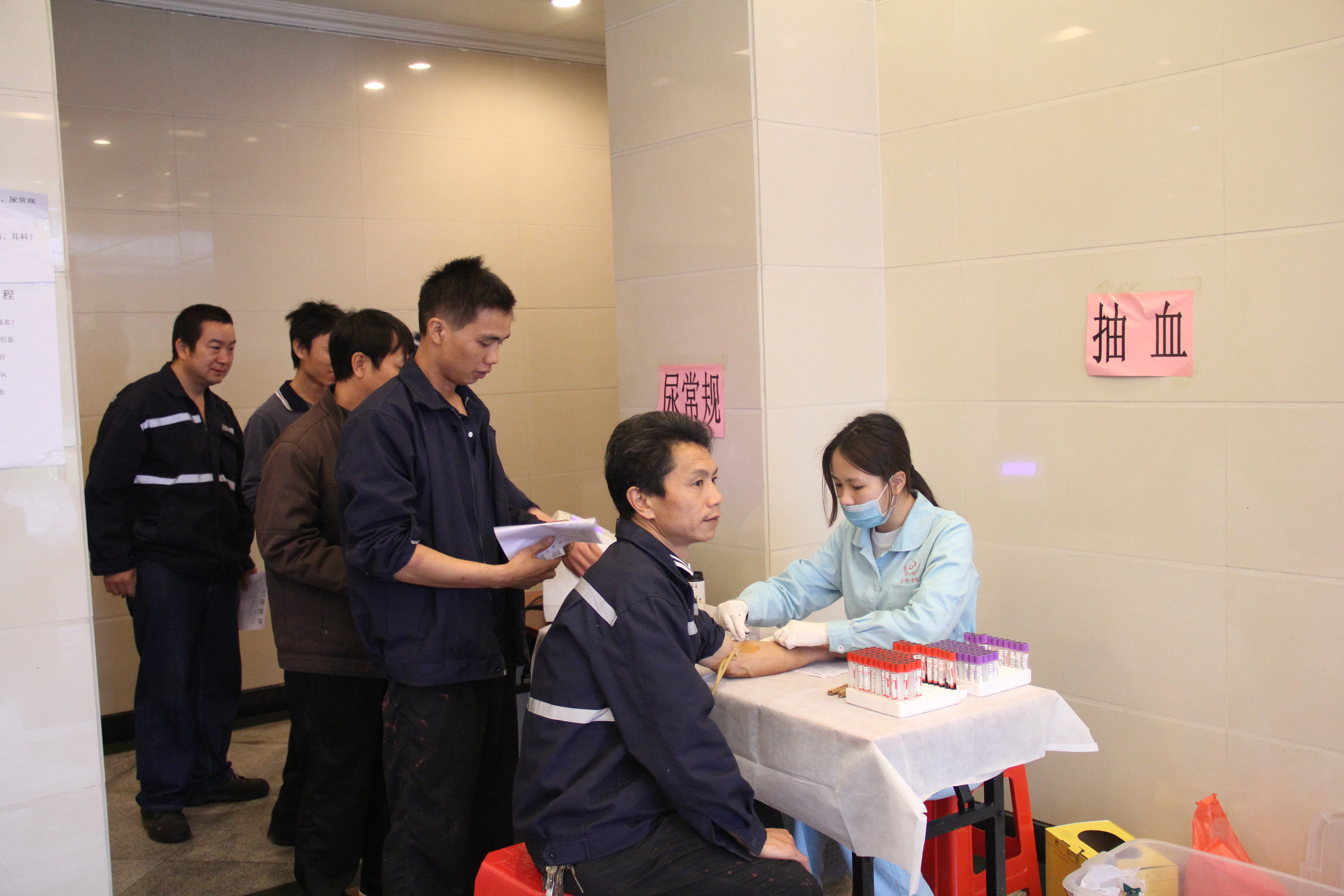 11, south barley yellow, built a tranquil harmonious security long, every year April is our security, safety department in the company of the 5th safety month coming company 4.9 fire accident lesson, in the "safe production, everyone accidents air-defense" as the theme, organization held a safety education flying chess activities, cardiopulmonary resuscitation training activities, hidden perils in fire control safety knowledge training, safety activities, typical inductrial injury accident cases education activities, and safety publicity and education, and a series of safety in production of large activities, to improve the staff's production safety, fire safety, traffic safety knowledge, create a "safe production, everyone accidents air-defense" the harmony of peace.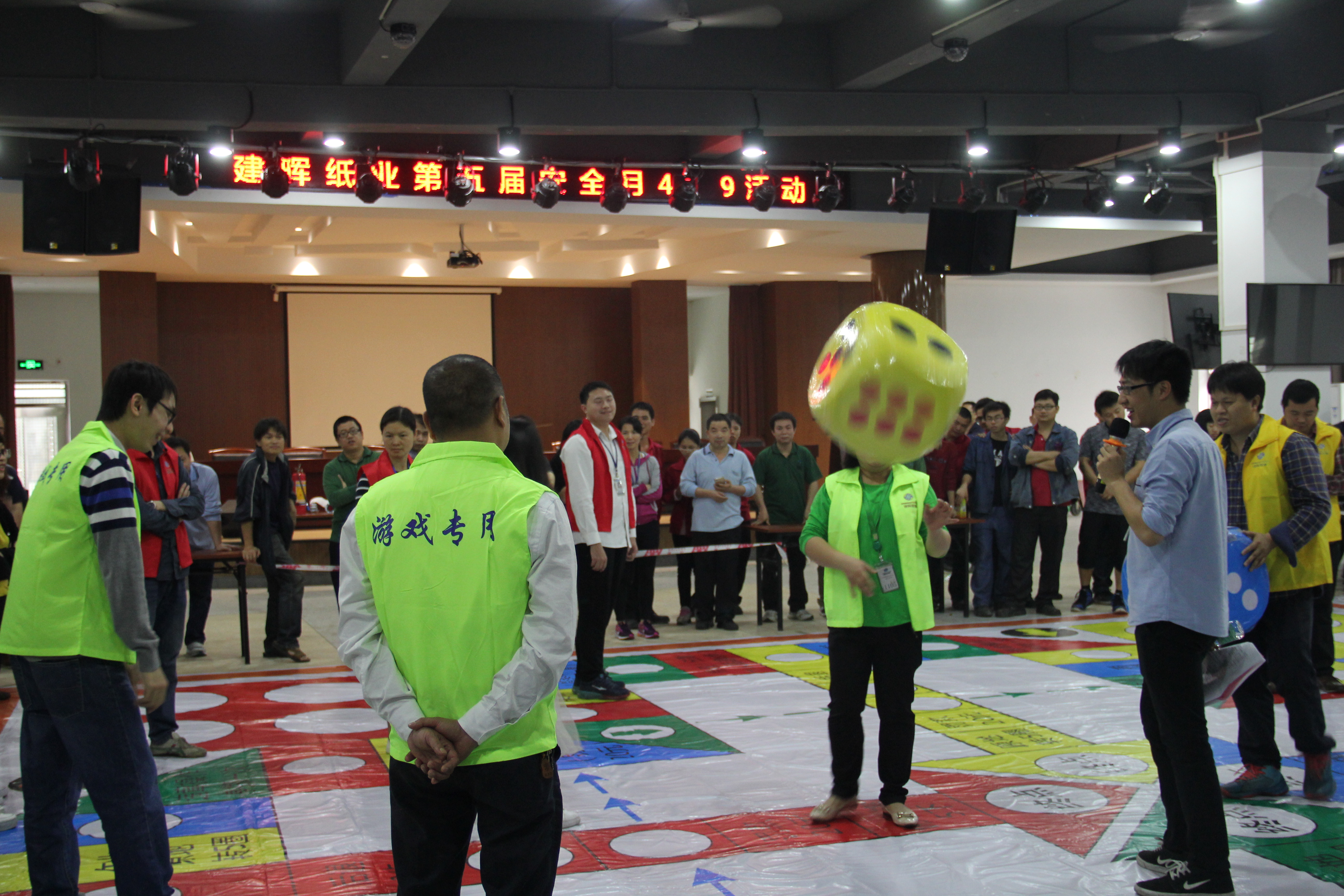 12, to raise awareness of the occupational safety and health of the staff of company, promote enterprises to further improve the level of occupational safety and health management, on April 15, we invite 3 m China co., LTD to visit our company employees on occupational safety and health roadshow.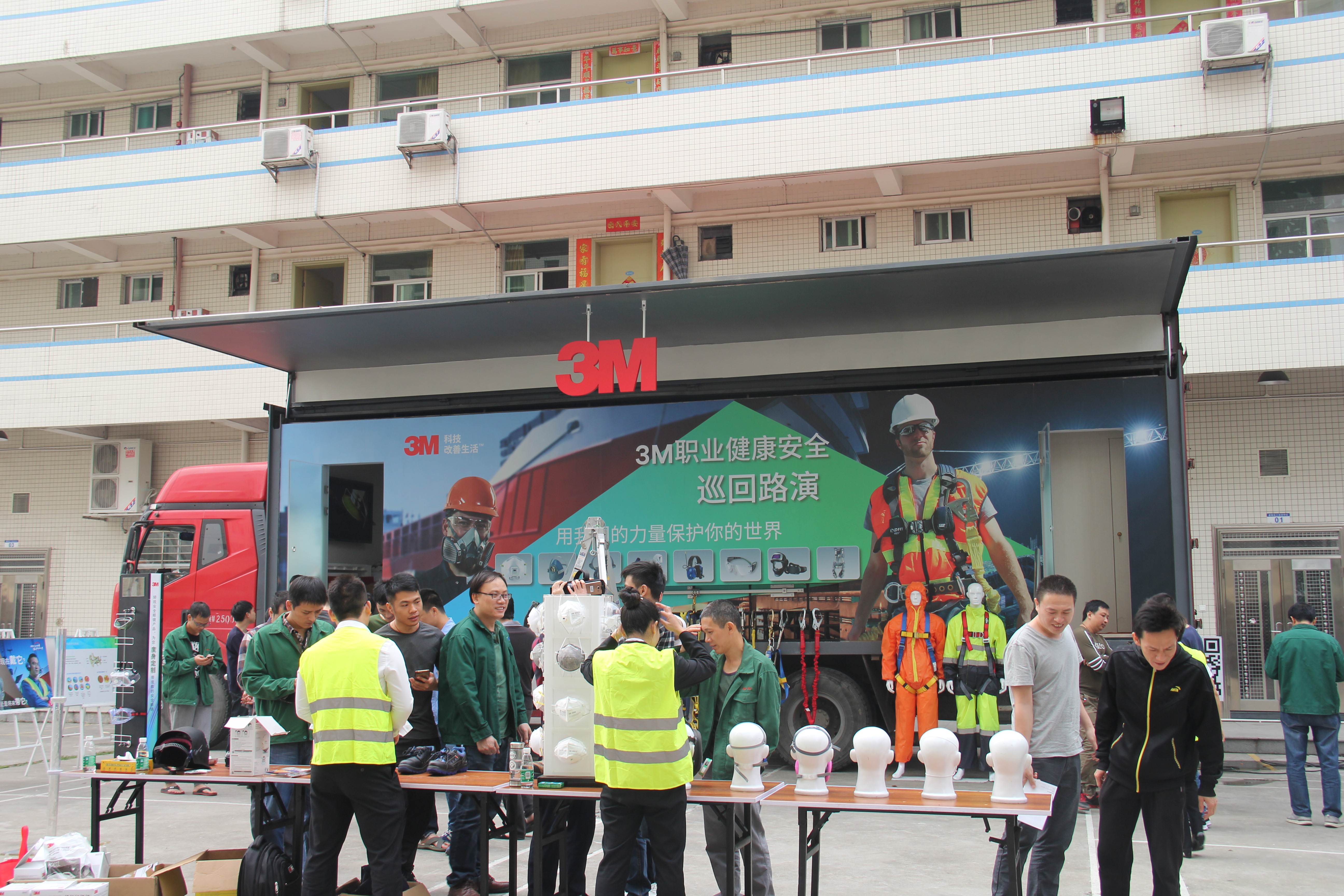 13, to achieve efficient and reasonable arrangement of personnel, improve the level of equipment maintenance purposes, hu a second phase of electrical and instrumentation department in April to adjust the organization structure, to run on May 1, 2017 formally, pulping maintenance team merger, paper machine maintenance team to merge, set up a technical team, set four operation team, personnel competition mount guard, in order to cultivate talents for the development of the company, for the production of stable operation.
14, to enrich employees' cultural life, the enhancement enterprise cohesion, staff belonging, organizing production 13th anniversary games, competitions are held on May 4-18, events have board (go, chess, draughts, gobang), ball, badminton, table tennis, billiards, basketball, track and field class (on a stationary bike, treadmill running, 50 meters, 4 x100 relay, mini marathon), rope skipping, standing long jump, etc.Each department staff actively participate in, the activity a complete success.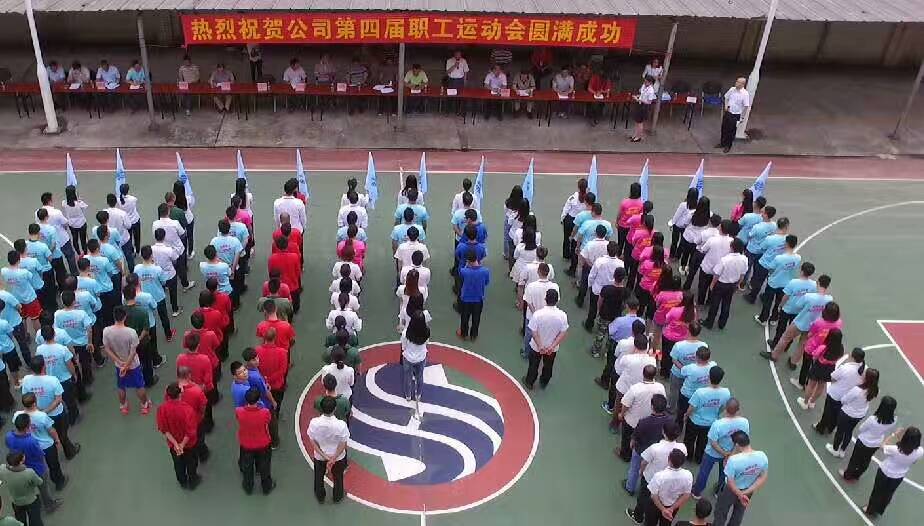 15, in order to adapt to the modern new management requirements, to achieve transformation and upgrading of industries, and comprehensively improve enterprise modern management level, the company decided to implement two fusion work management system, jitc, launched in May 17 on the sixth floor conference room.Cleaner production in guangdong province association of Li Guihua jian-ping huang and guiding teacher, our company chairman and general manager, vice chairman Li Huixian, the deputy general manager, department manager and work for group start and so on more than 130 people attended the conference.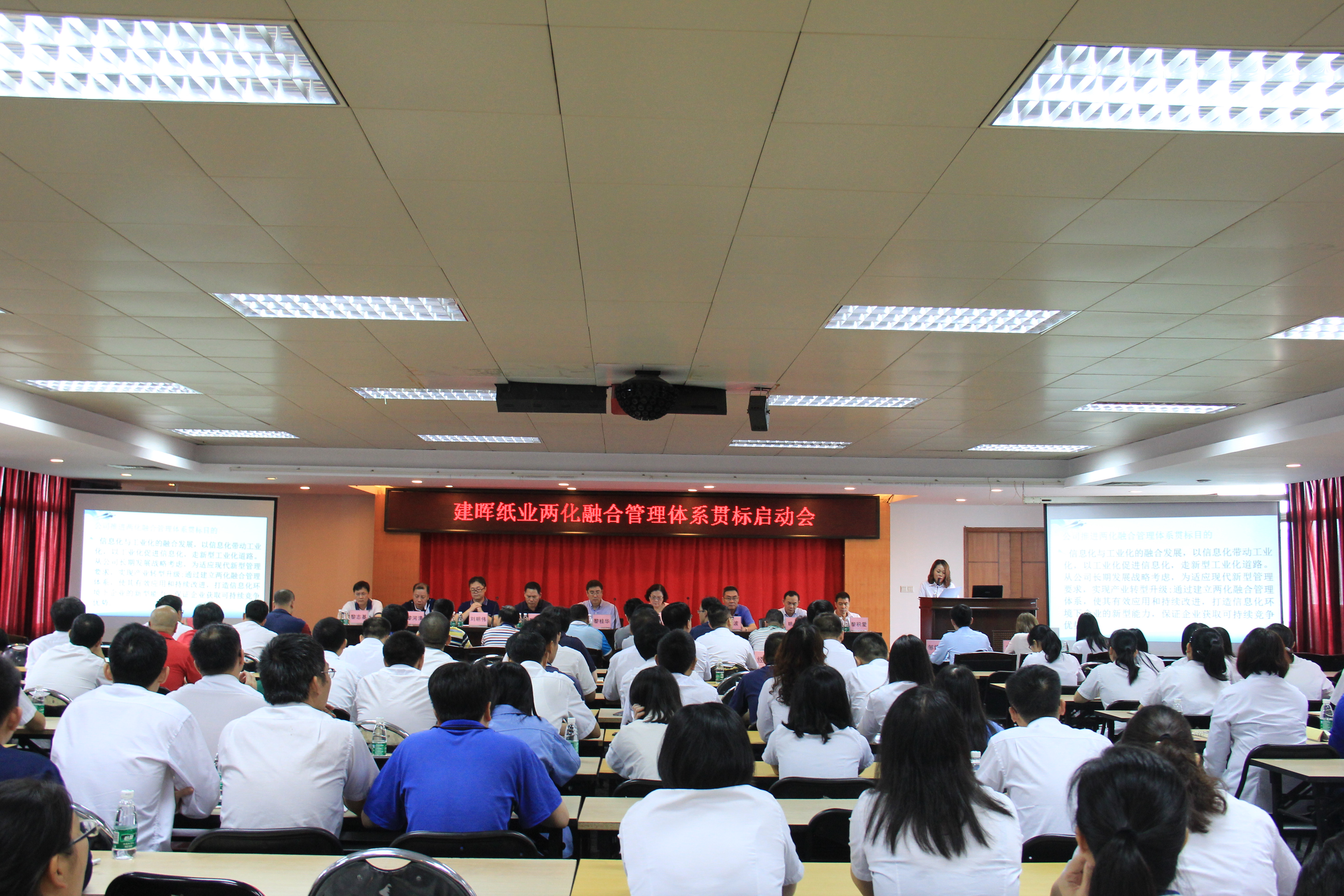 16, according to the present a second phase of pulp production capacity bottleneck and environmental requirements, to improve the quality of pulp line capacity and pulp, reduce fiber raw material consumption, improve the environment, reduce the waste transportation vehicles, reduce the labor intensity of workers and reduce labor costs, and reduce equipment maintenance costs, so as to realize saving energy and reducing consumption, comprehensive, the purpose of reduce the comprehensive cost of the tons of paper a second phase of pulping spend large sum of money on the drum pulper technological upgrading projects.On June 8, the technical renovation project pile foundation, all before the Spring Festival of 2018 boot putting-in-service proactively plan.International leading all equipment that is applied in the project quality, advanced technological process, high degree of automation, pulping equipment after the completion of the project will greatly improve production efficiency, will greatly improve the overall image of the company.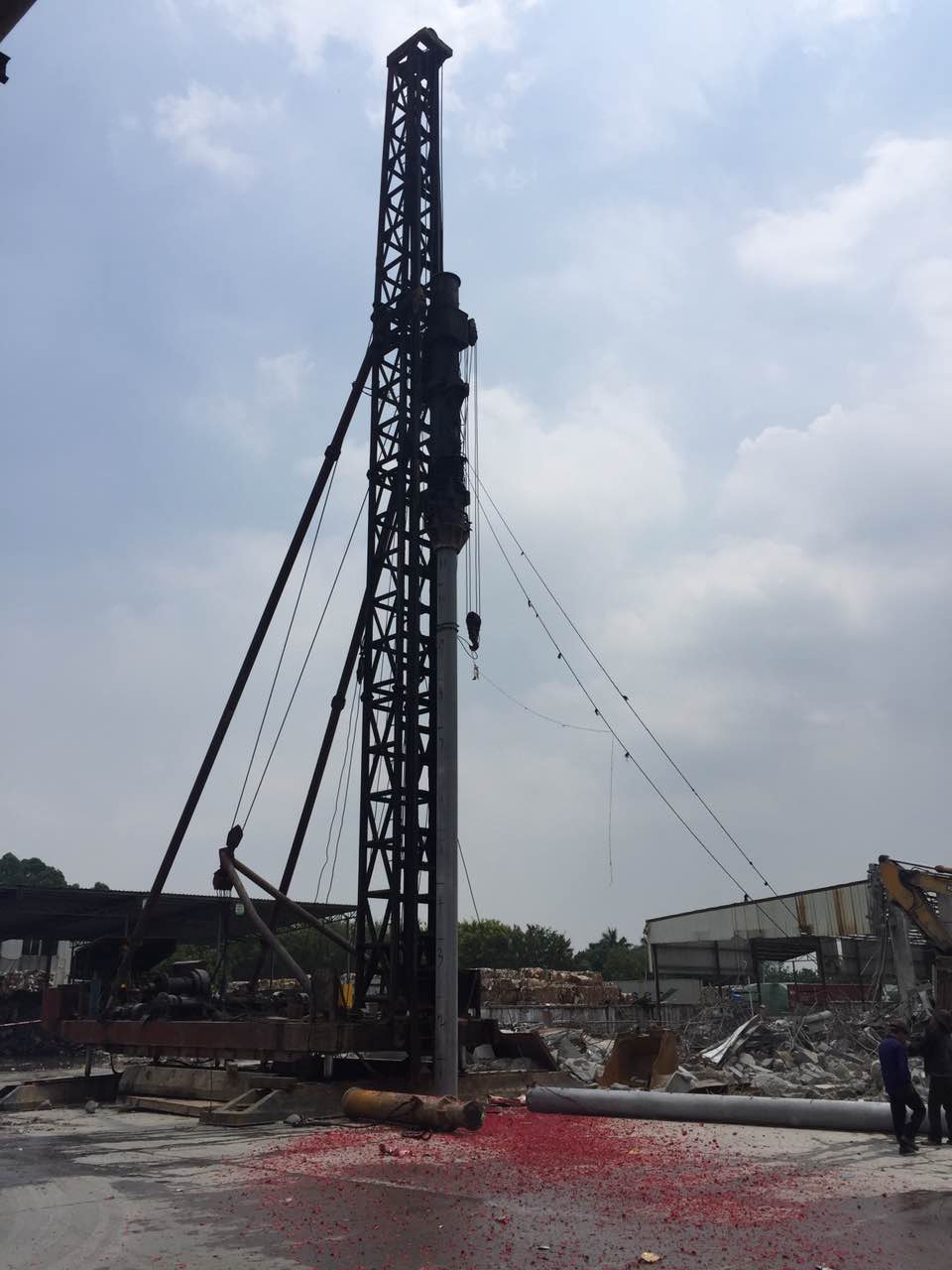 17, June 11, the production of three periods and signed a paper machine modification contract, voith helicopters modification technology of the third phase of paper machine.Through reforming will effectively promoted two machine speed, and achieve the purpose of increasing efficiency, three period for our production department to produce the high quality of corrugated board paper.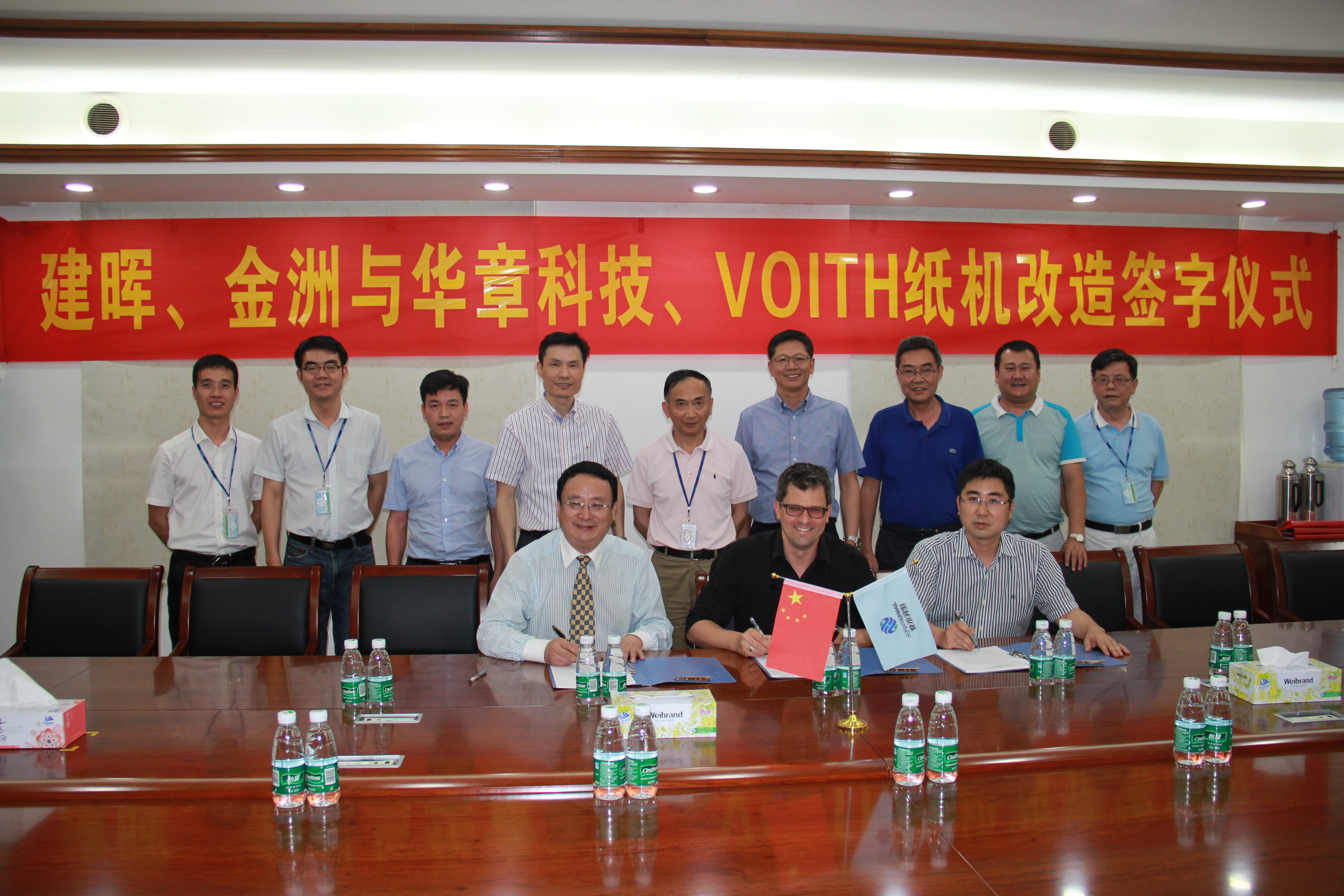 18,On June 19, in the afternoon, we in the 6th floor conference room office ERP - GS system issue of acceptance of the meeting was held and a kick-off meeting for phase ii project.Wave project representatives and our project leading group deputy team leader Chen bo, deputy general manager, deputy general manager of the qing dynasty, li love, star, serpentine project director ming-wei liu and other leaders and departments related to personnel attended the meeting.
19, to regulate employee behavior, strengthening the staff etiquette knowledge, enhance social ability, improve the image of the company is good.On July 6, we combined the central scroll pioneer worker service center for the staff to carry out the "social etiquette knowledge training".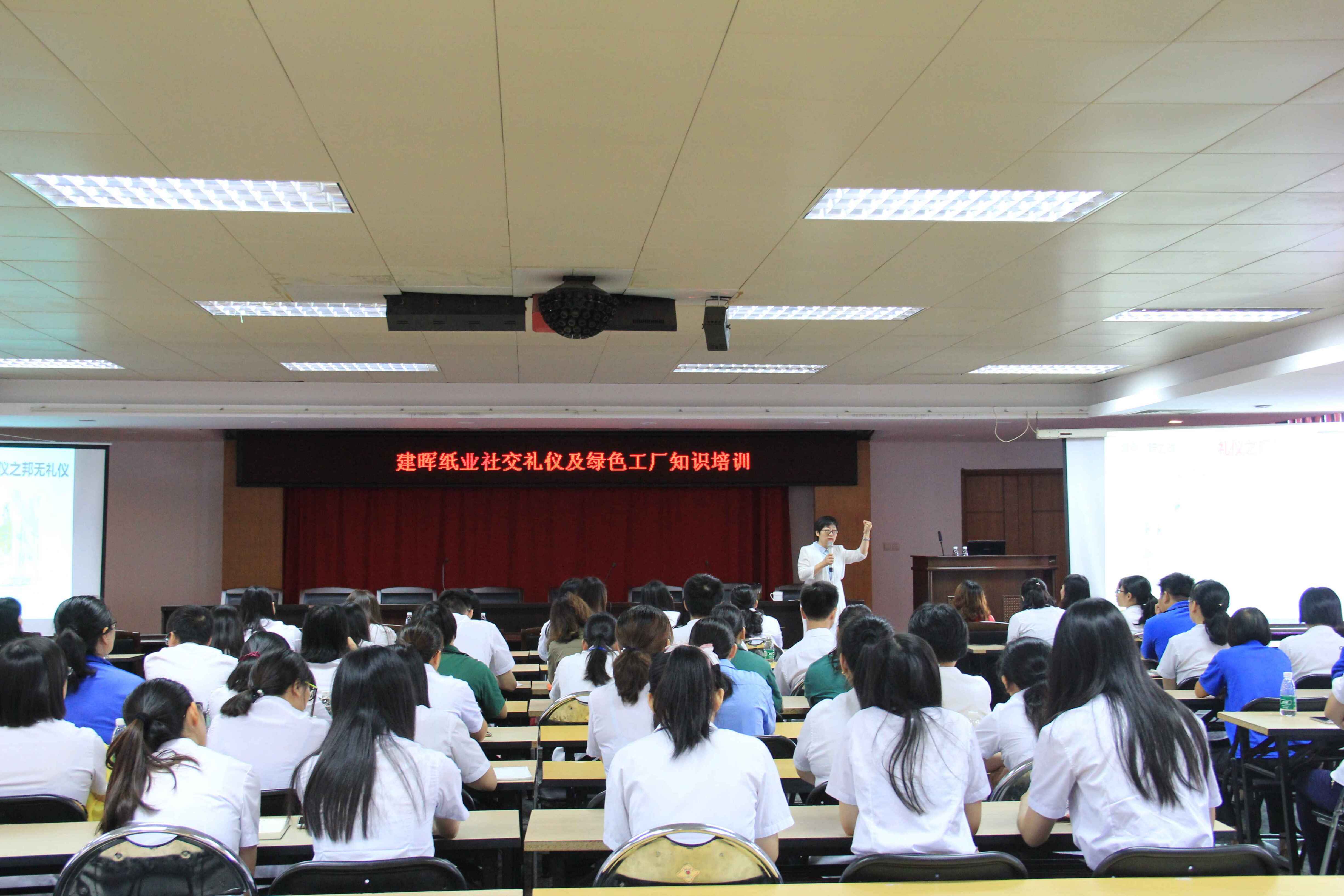 20,Afternoon, July 8 built across paper in the first half of the work summary and award ceremony held in our sixth floor conference room.Li Guihua company chairman and general manager, vice chairman of Li Huixian, deputy general manager Chen bo, li love deposition, the qing, serpentine Li Zhiji, star, chief financial officer Mr Ming-wei liu monitor level and the departments of the above-mentioned persons attended the meeting.During the meeting, each department manager in the first half of 2017 the department work is summarized and reported on for the second half of the work plan, the chairman and deputy chairman made important instructions.The first half of 2017, we are full of passion, to spell, the successful completion of the task, for the first half of full of hope and challenges in the second half, we meet blade, braving the, after a brilliant.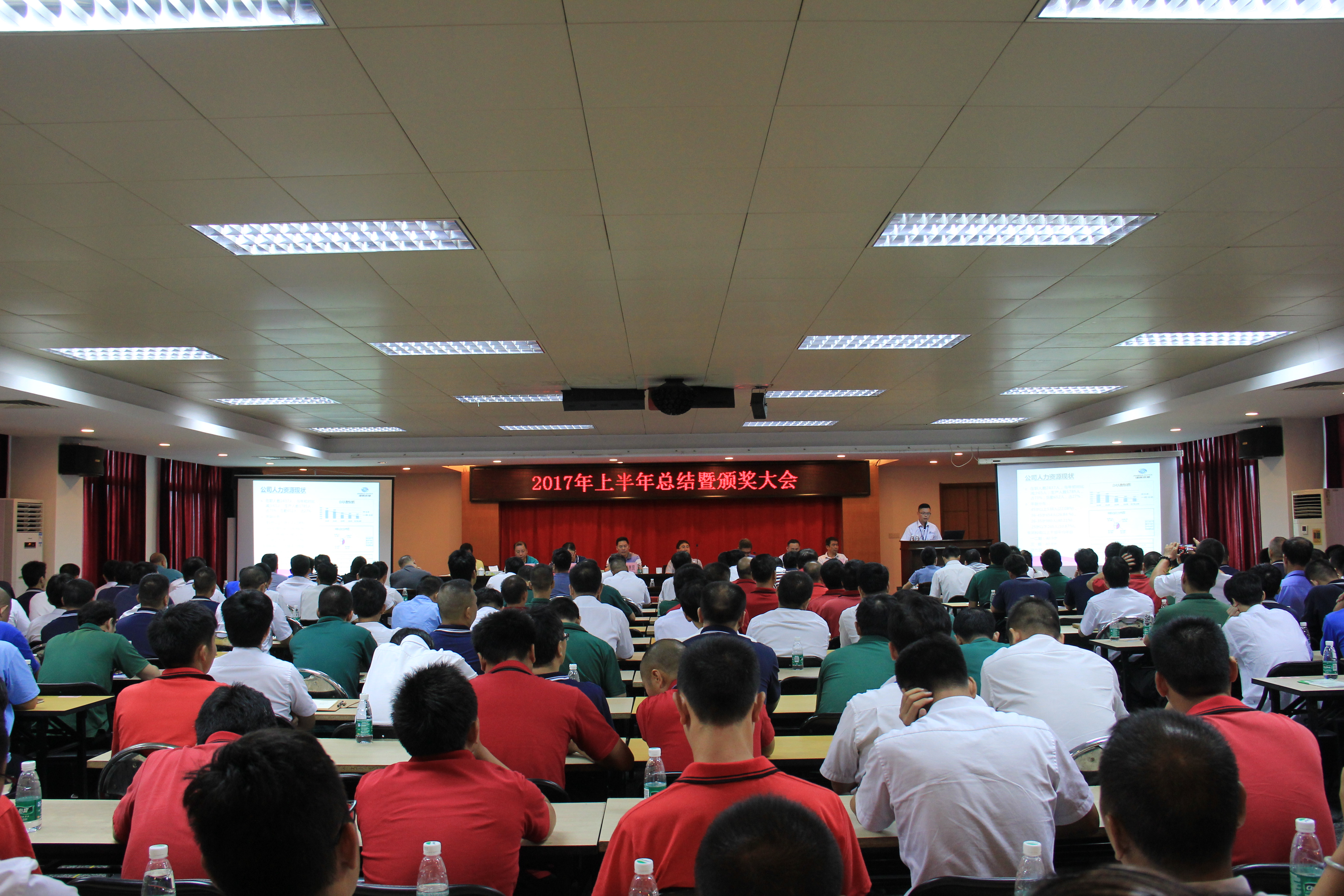 21, in order to further improve the level of enterprise female worker legal knowledge, advocating women develop self-esteem, self-confidence, self-reliance and self-strengthening "four-self" spirit, encourage enterprises to female worker to be "four-self" women.We combined women's federation of trade unions on July 12, "four-self" spirit in the meeting room on the sixth floor.
22,in order to give children to provide a healthy holiday environment, cultivate children's interests, reasonable arrangement of children's summer life, prevent children addicted to television, games and unattended in the network, can affect the health of growth;Avoid children alone at home safety accidents;To solve the problem employees concerns at the same time, let employees to work safely, we invited a professional teachers on August 18, on July 17, held a month-long summer camp staff children.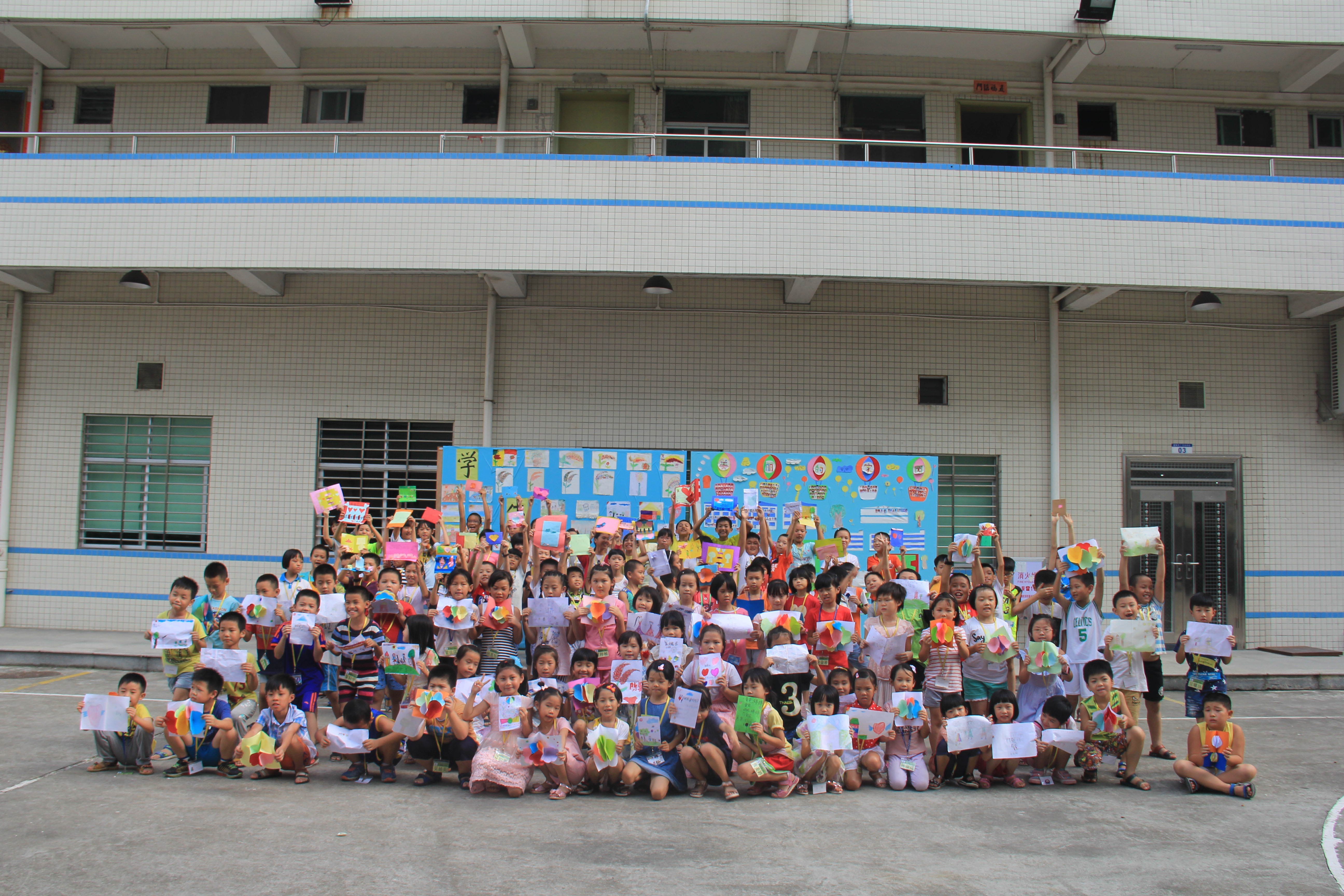 23,In August 2017, Chinese customs certification team to once every three years to our certification (advanced certification), senior certification is of great significance to our company, attaches great importance to the management leadership, each department product level certification, successfully passed in November, and listed in the AEO ranks in the world.
24, in order to speed up the pace of growth of new employees, through technology, actual combat veteran employees precept, specific to preach, to help make the new employees can quickly improve professional skills, smooth upgrade, at the same time build to old with the new, with new and old, helping each other, common progress, to learn, drive, help and learning atmosphere, on the morning of August 5, the production of a second phase in the workshop held a electrical division of new electrical professional graduates "from heavy art, attaching importance" from the ritual and create positions of teacher and pupil signing activity.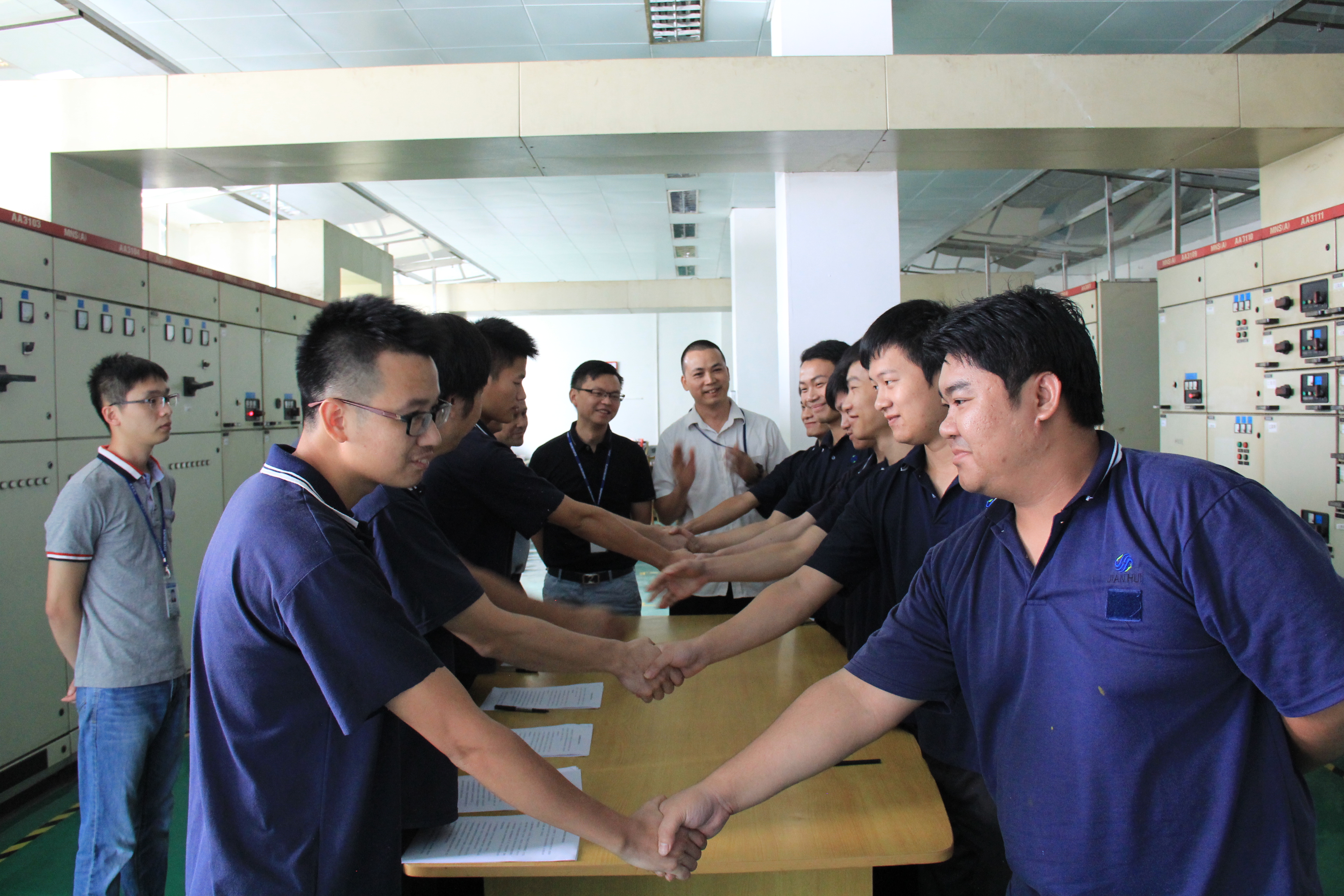 25, people-oriented, caring staff, full moon, happiness build CDH., the staff of the Mid-Autumn festival, we are on holiday blessings and benefits, to each employee meat moon cake, canteen, dormitory begin gift package.September 22 to 28, organization staff involved in WeChat, public participation in the answer sweepstakes, late on September 29, organize employee guess lantern fan activities, enrich the employees' cultural life, active the festive mood, add a color for the festival!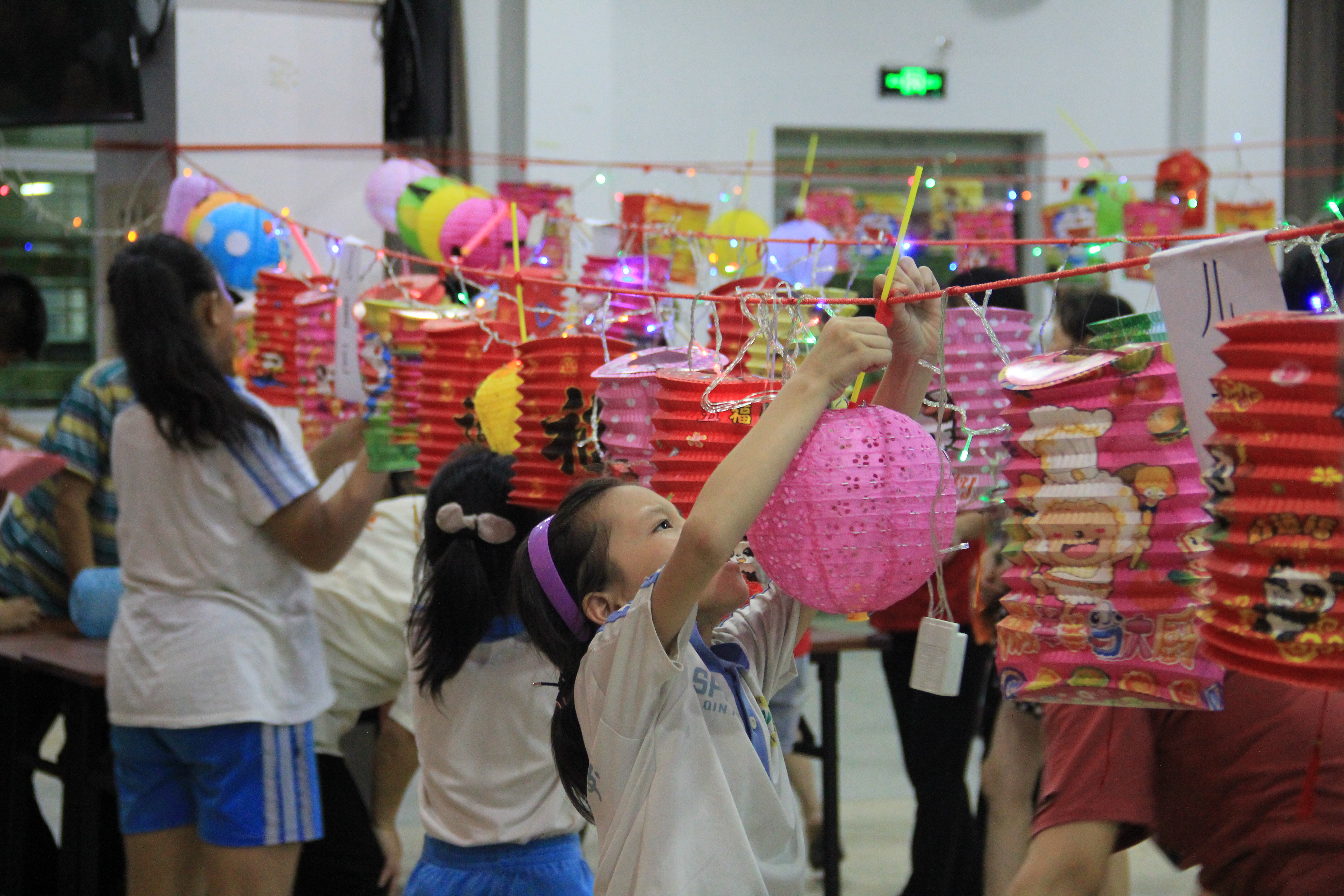 26, to further improve the level of the general staff of health knowledge, advocate healthy and civilized way of life, physical fitness, which has laid a good foundation for everybody with full spirit and healthy bodies into the life and work, on September 14, the joint central scroll pioneer worker service center to provide employees to carry out the "health management" mental health knowledge lecture.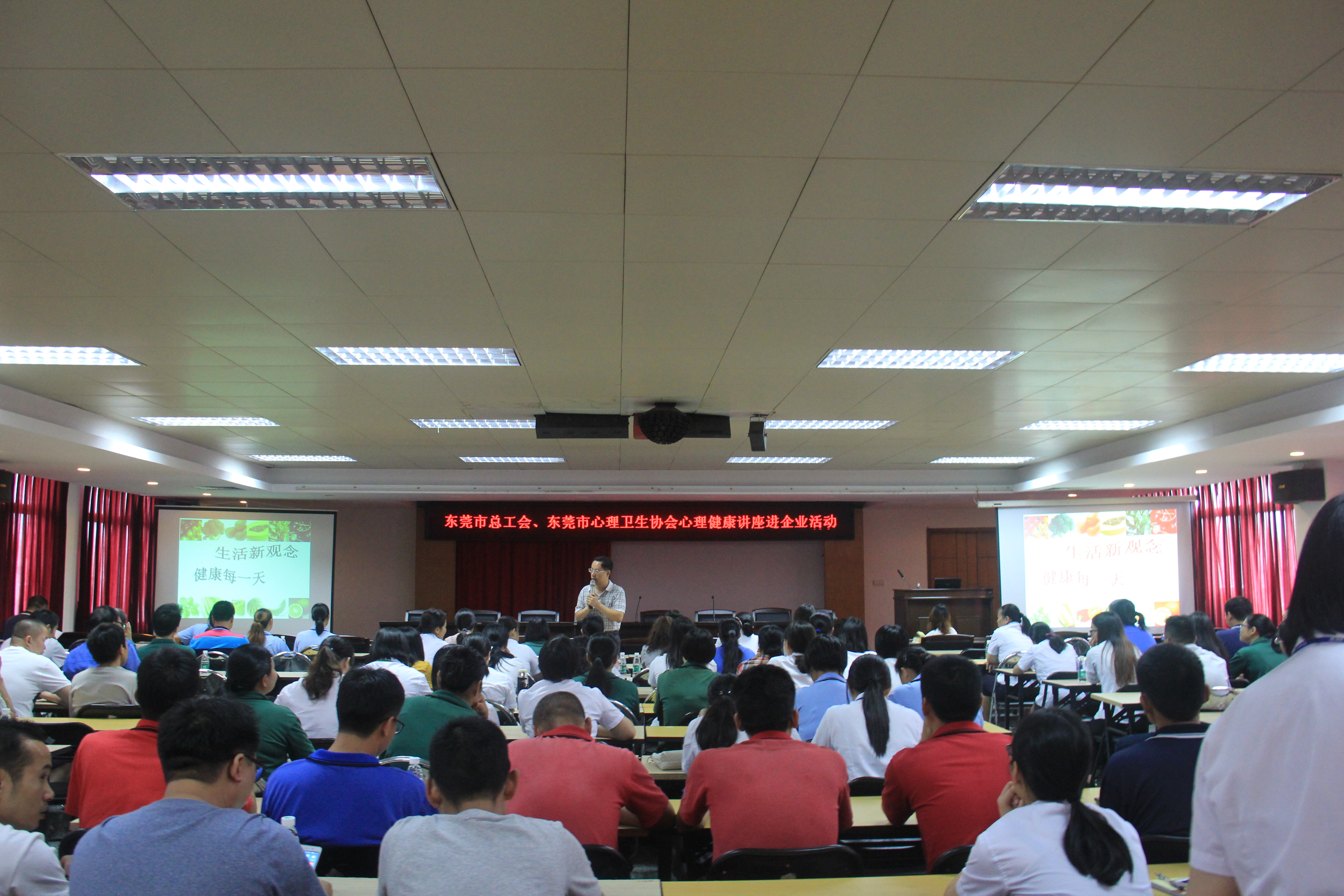 27, to strengthen the large space large span enterprises within their respective jurisdictions of fire prevention and control work, further improve the team ability, fire fighting and rescue work at 9 am on September 2 0 day, organized by dongguan city fire team, was held in our terminal paper tent cross-regional fire accident disposal of drill.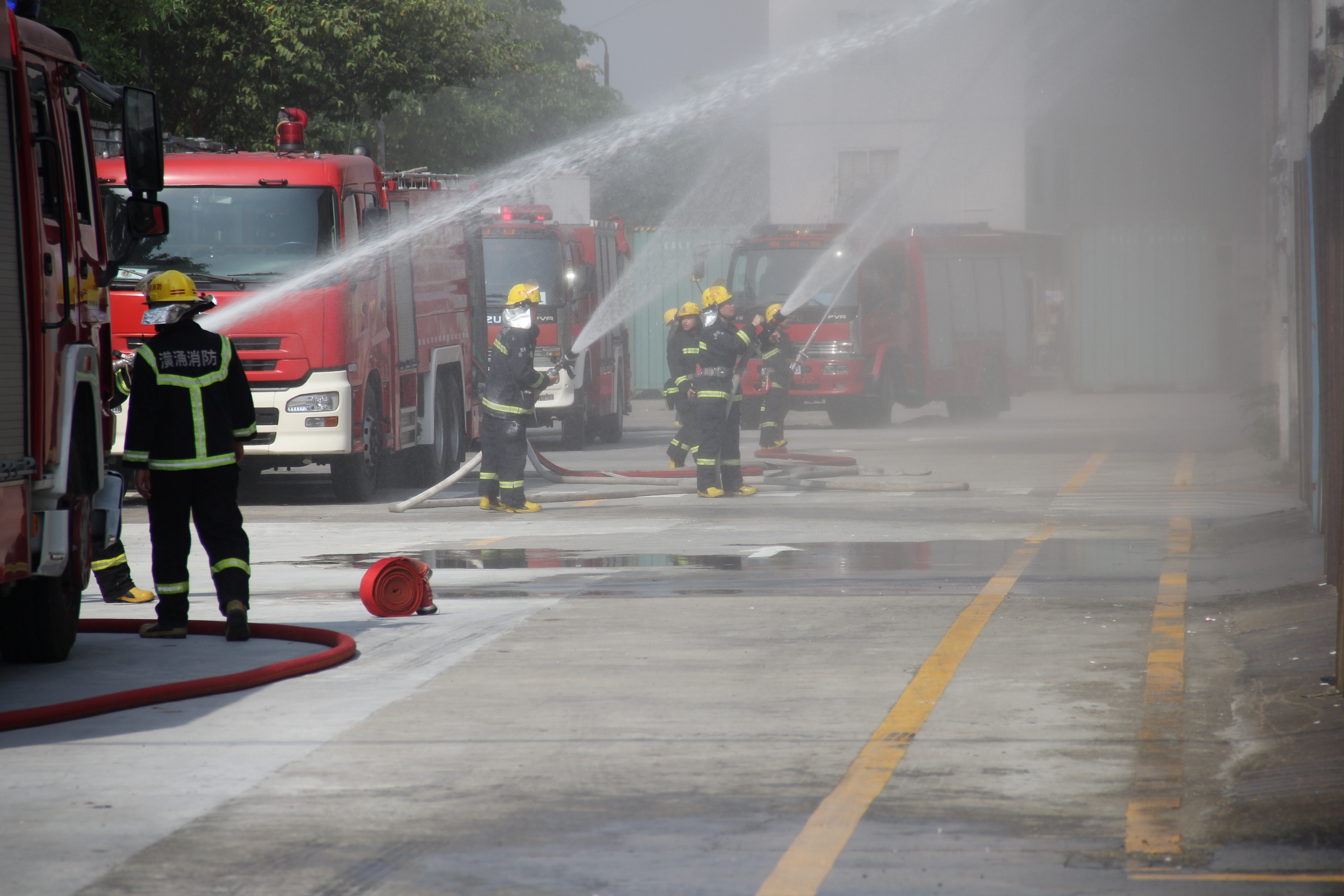 28,Held on September 21, we summarize the third phase of 6 s management system, for the past few months the 6 s implementation work has carried on the summary report, and 6 s management in the future work to make the request and arrangement.
29, paper machine production three phase 4 respectively on September 30, and put into use on October 25, station backflow of water cooling tower.Station return hot water for cooling, reducing the amount of water, put into use after two machine can save the water 700 tons/day, achieve the goal of saving energy and reducing consumption.
30, to strengthen the fire prevention and control work in enterprise, further enhance the level of enterprise fire safety work, on October 8, 2017, the central fire inspectorate, fire department of guangdong province, dongguan city fire team, central scroll town fire brigade secretary, secretary of the central scroll town ZhenWei, huang chung village and relevant leaders to visit our company to visit and guide the fire safety management.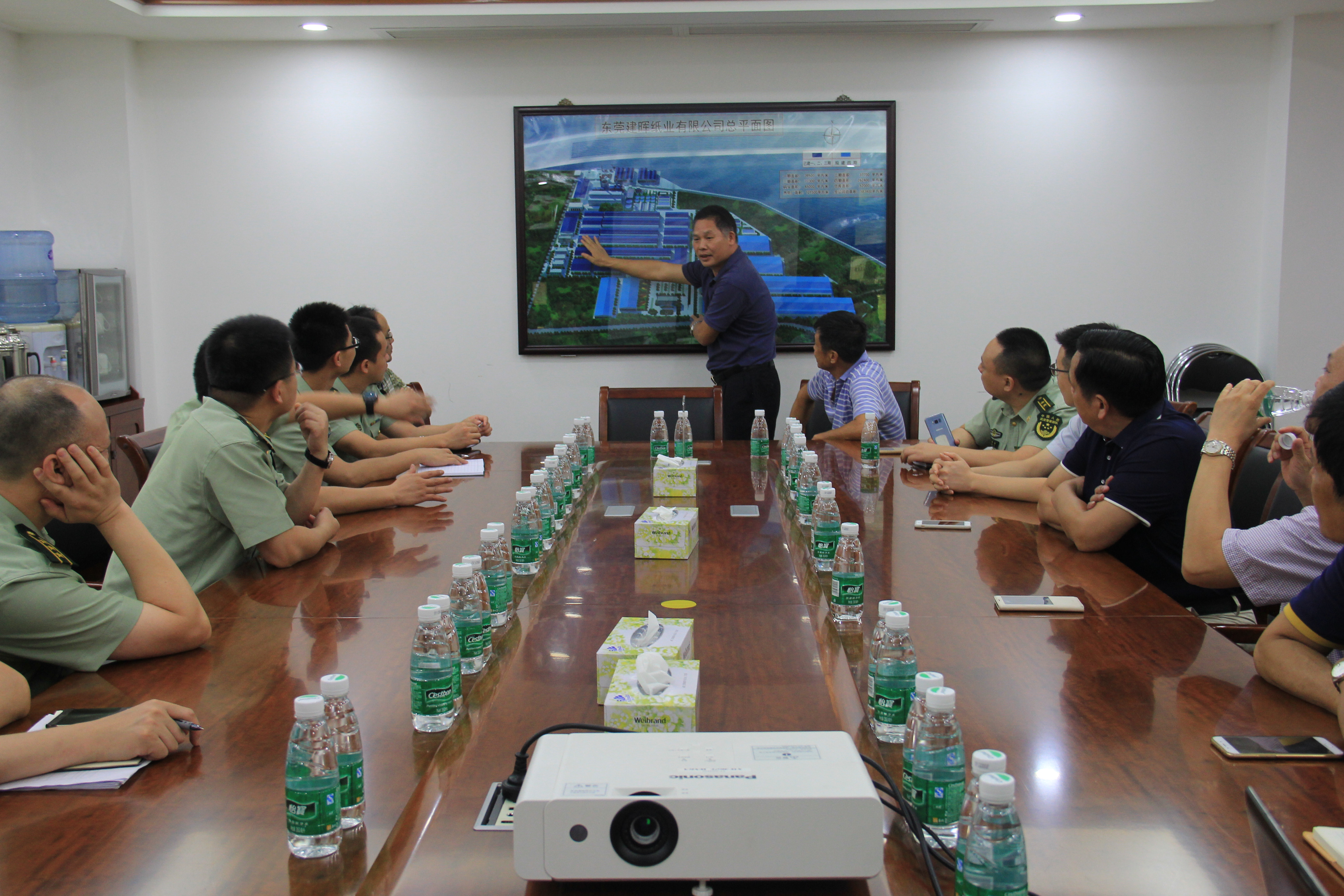 31,On October 19 to 20, SGS certification body new teacher FSC were carried out for the company management system standard version for certification audit and validate our FSC management system conformity, suitability and continuous operation effectiveness.Turn edition certification through, on November 1, and in 2017 won the version of the new FSC certification.
32, study for better grasp the spirit and significance of the 19th report, on November 8 in the morning, we held a "communication implement the party's nineteenth spirit" project meeting, the meeting shall be presided over by the company party branch secretary, deputy general manager Chen bo, party members and cadres, outstanding employees from different divisions of the company attended the meeting.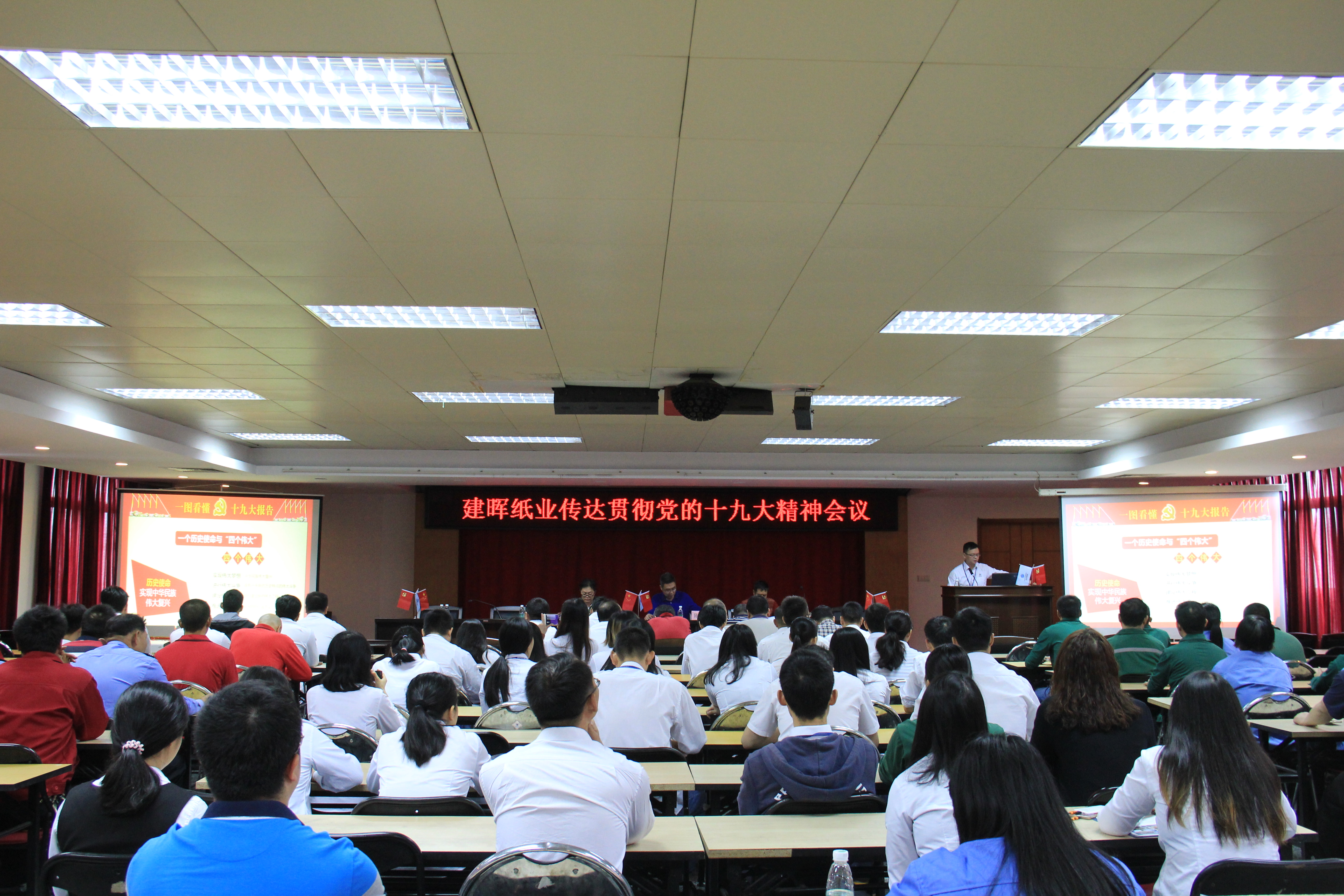 33, on November 18, 2017, the second andreas, the adjustable pump event in foshan andreas's (China) co., LTD., from 19 knowledge of papermaking enterprises of the country's elite representatives to participate in the game.Our company production a second phase of mechanical team on behalf of the building the paper for entry, and won the first prize.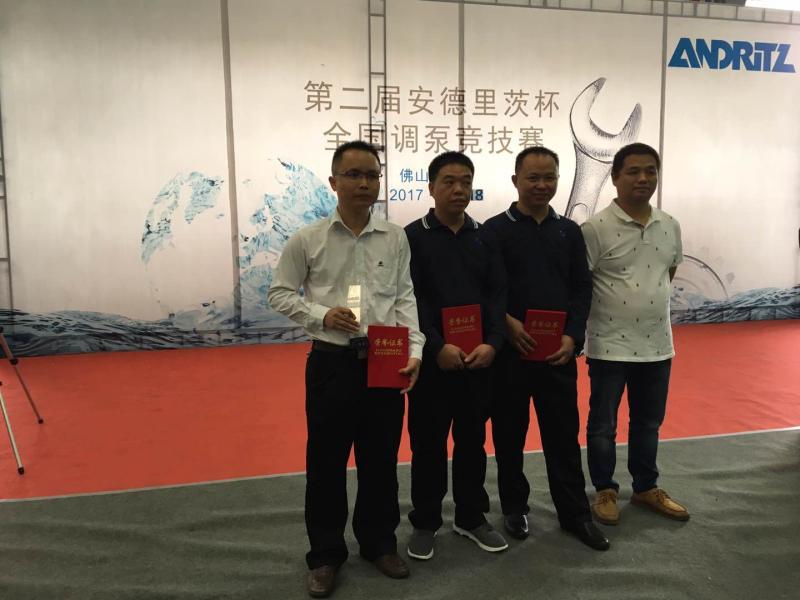 34, and evaluate the two integration management system operation, validation and evaluation requirements of compliance and the effectiveness of the system.On November 18-20, 5th electronics institute of the ministry of industry and information technology two fusion evaluation team conducted a process-based management system, for our two integration management system construction and operation for the second phase to assess audit.We passed audit, access to the national two fusion that enterprise management system, jitc recommended.
35, November 26, "guangdong paper industry association annual meeting in 2017" was held in guangdong province jiangmen from hao hotel.Meeting of guangdong paper industry association of various advanced unit and individual held a ceremony, we won the "2016 annual guangdong paper industry" leader "of energy efficiency" and "2017 annual guangdong paper industry excellent papermaking enterprises" title, which is built across paper consumption, green and high efficiency that practice to protect the environment and a best proof.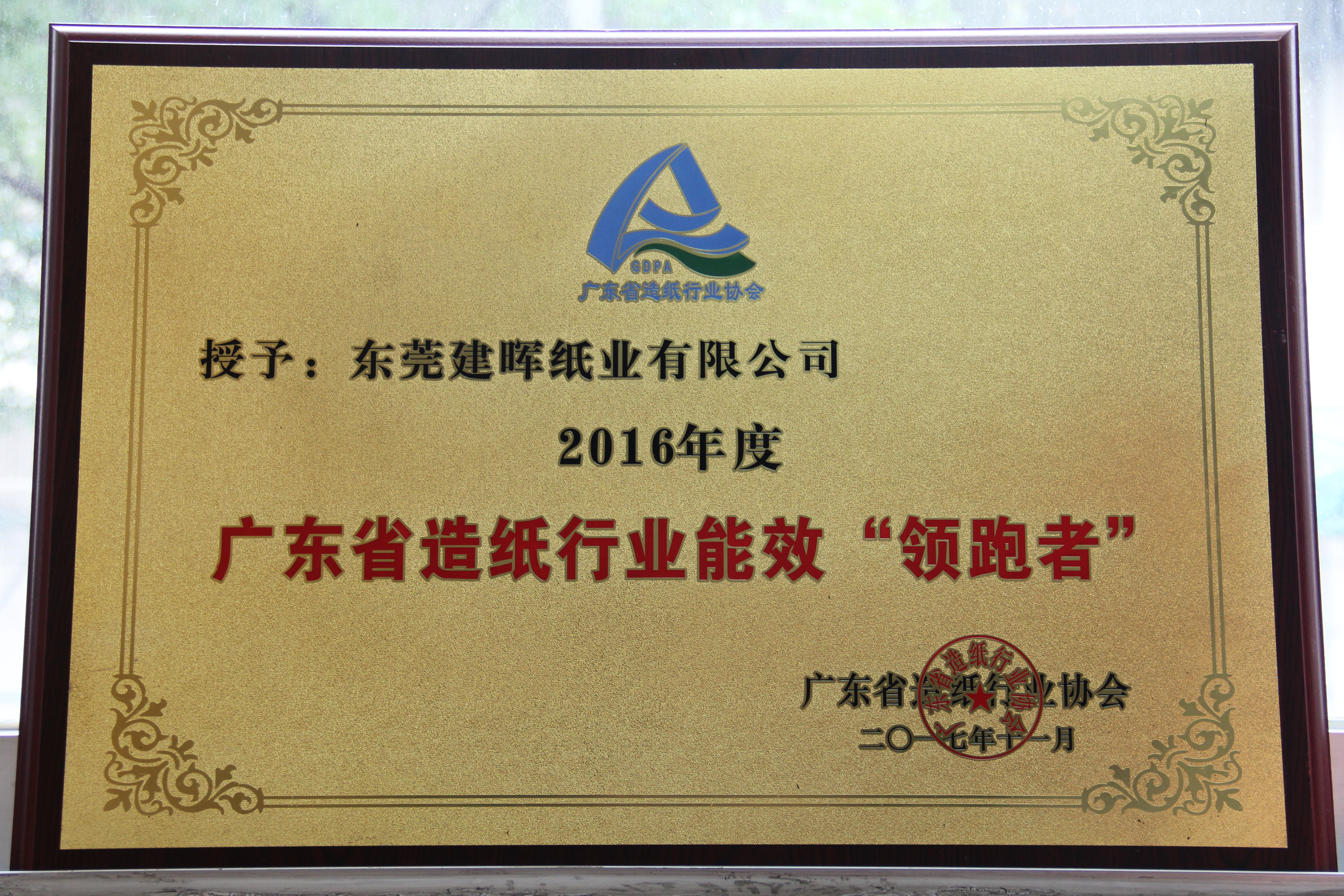 36, 2017 annual meeting of manufacturing industry development in guangdong province and guangdong top 500 manufacturing enterprise summit was held in houjie town, dongguan, guangdong on November 28.Meeting issued in 2017 in guangdong province manufacturing fortune 500 list and corporate research reports, dongguan listed companies up to 47, we again this year for manufacturing top 100 enterprises in guangdong province, is also a top 500 manufacturing guan qi of the top ten enterprises in guangdong province.
37, 2017, our company was rated as "the fourth all-china federation of industry and commerce paper chamber of commerce council, vice President of units", Mr Chairman Li Guihua was rated as "the fourth session of the council, vice President of"!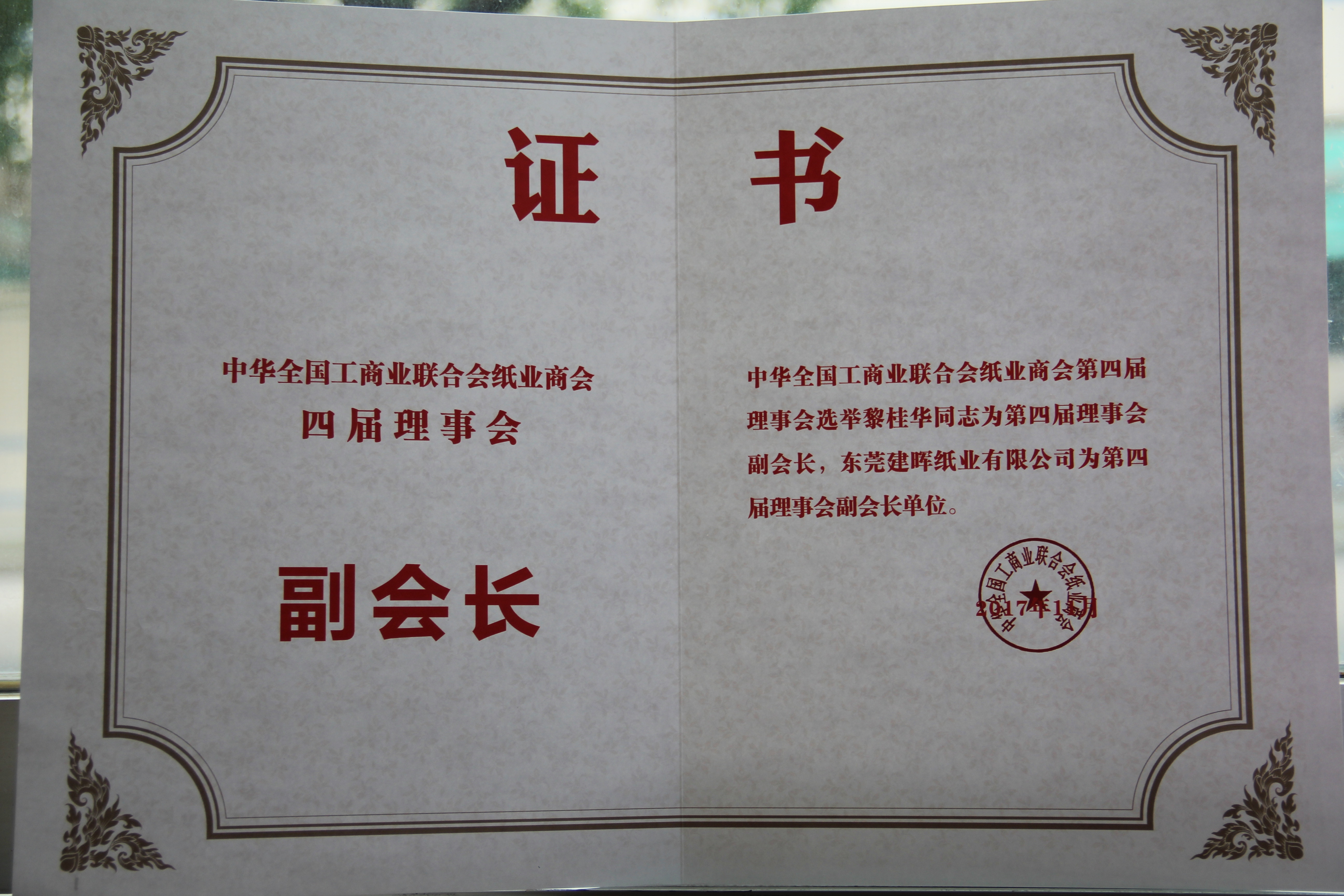 38, in order to saving energy and reducing consumption, effective water-saving, dynamics, a second phase of the scheduled drainage recycling to MianJiang line, after the implementation of paper machine pulp after use can effectively reduce the steam consumption, tons of paper monthly 7000 tons of water saving, reducing MianJiang pulping line steam consumption of 150 tons/month, tons of pulp steam consumption reduce 0.16 tons, 2.46 tons of slurry water reduce tons, reduce total conversion pulping cost 2.4 million yuan/year, a period even drainage and a second phase of fixed drainage full recovery in December.
39, in order to avoid the energy in the process of many transformations caused irreversible loss and caused by thermal power than too's extra condensing unit extraction steam outlet throttling losses, dynamics, the second phase of feed water pump instead of feed water pump, electric steam change will improve the overall running after the completion of thermoelectric ratio, reduce the steam consumption, energy conservation and emissions reduction, under the condition of existing capacity ability of power supply, can save factory section coal and electricity is expected to cost about 11 million yuan/year, project is expected to be completed in March 2018.
40, in order to improve the production of the third phase of instrumentation personnel operation skill level, to increase the cohesion of instrument crew, December 4, 2017, the production department held the third phase of the first instrument skills contest, activity a complete success.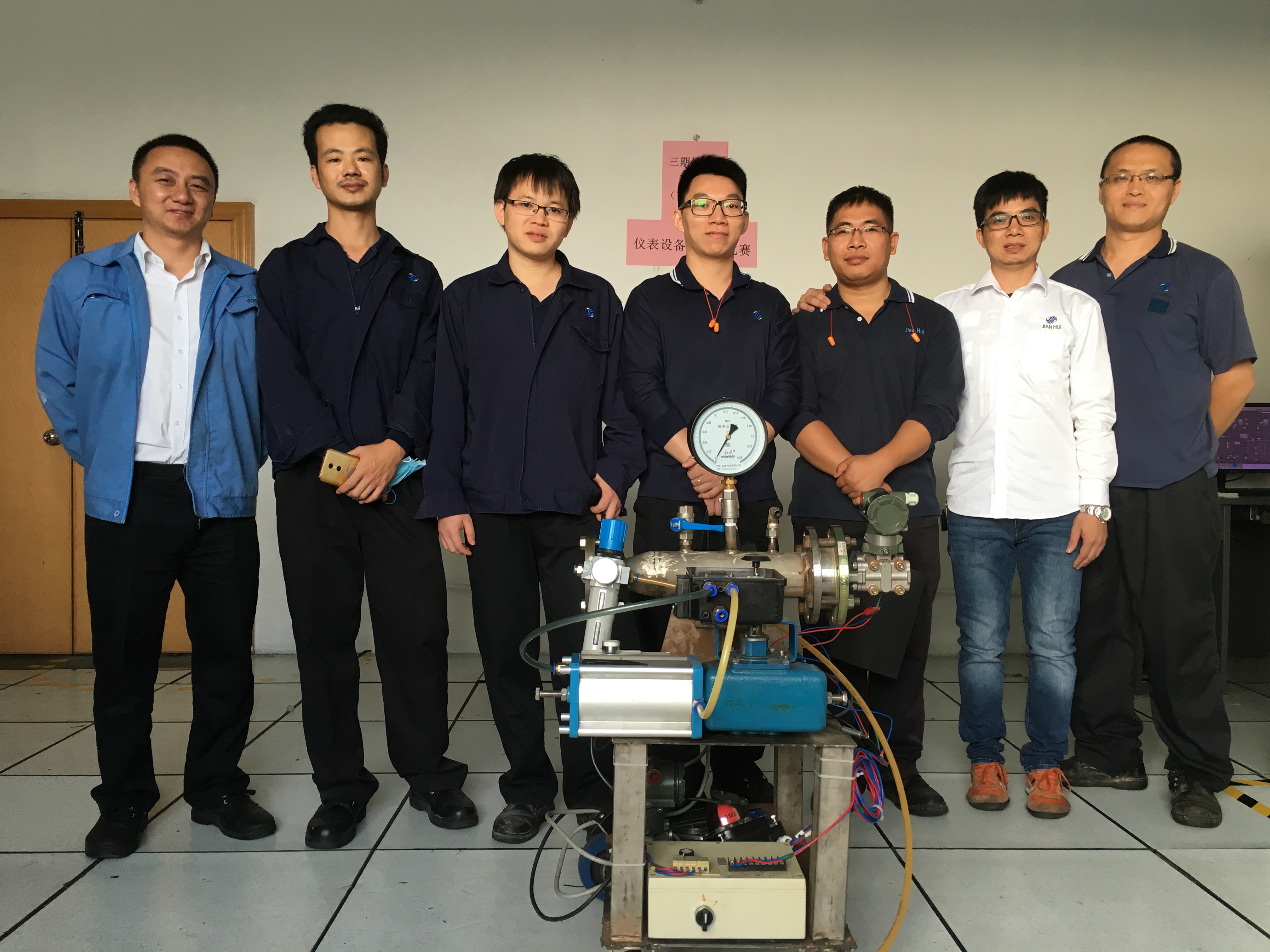 41, has been built across paper be grateful, give back to society, adhere to the "benefits, relief, and the enterprise values in the first place, in November, thank you to our company funded construction villagers complex building, huang chung big temple villagers group related leaders for our company to the" enthusiastic donation Good thick "plaque.In the future, we will continue with sincere love and sense of responsibility to weave more stories about dedication, benefiting the people, for the stable development of a harmonious society contribution strength.